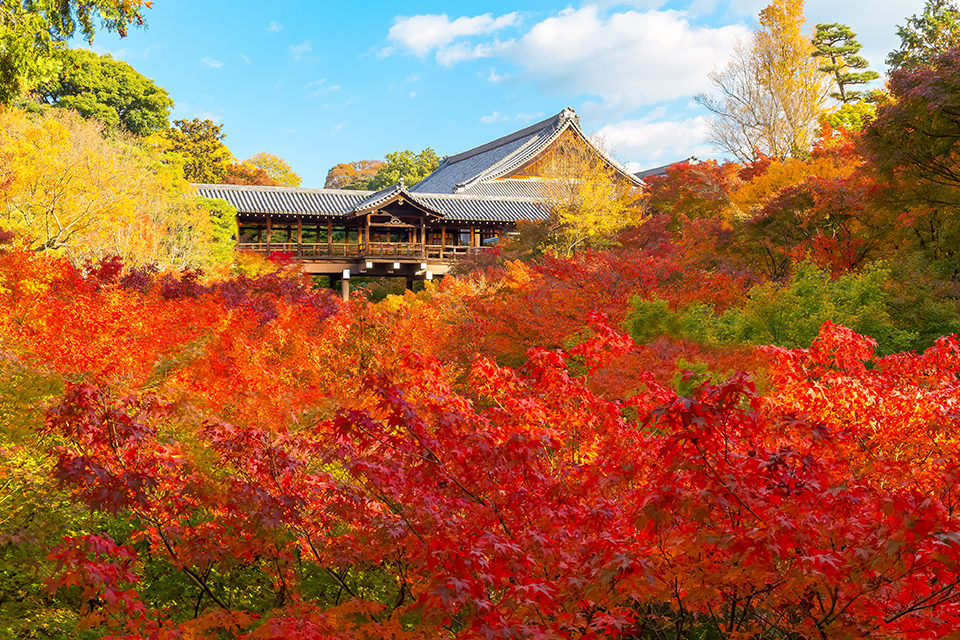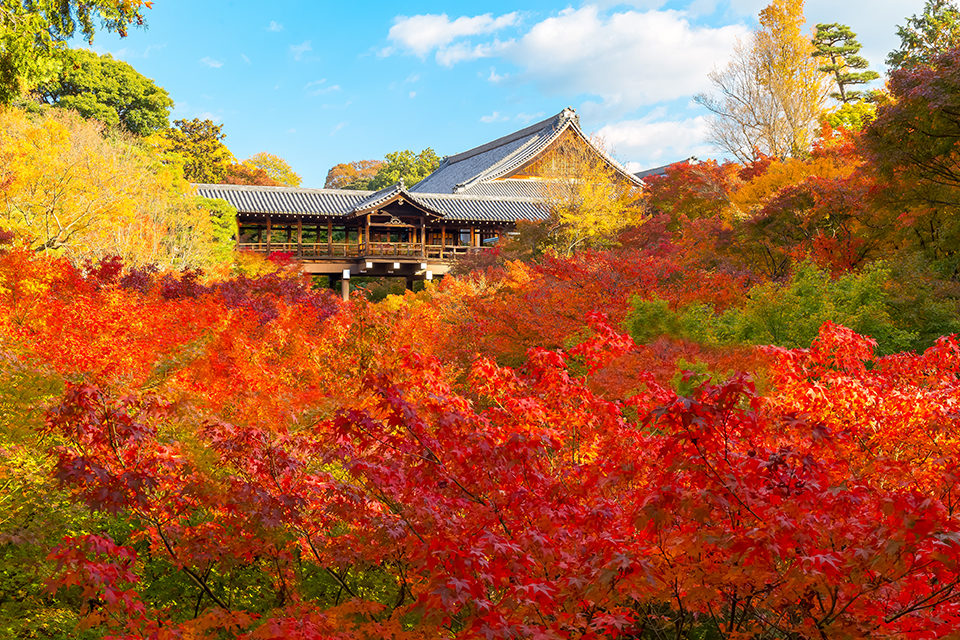 In Kyoto, there are many spectacular attractions. Of course, better enjoy by your own eyes and put them into your camera. And transfer them to social medias is a good idea. Share the colorful red leaves in Instragram as a memory. Now we recommend the photo time of fall foliage and not to miss.
There are many red leaves spot for photographing in Kyoto.
There are many maple leaves sceneries in Kyoto during red leaves period. Tourists always want to upload those photos onto the social media platforms like Instagram. No matter from which angle, you can take the beautiful photos of those temples and shrine with colorful red leaves.
The Instagram red leaves sceneries should not miss?
In autumn, there are many wonderful red leaves sceneries in Kyoto. Below are the photo time locations for Instagramer.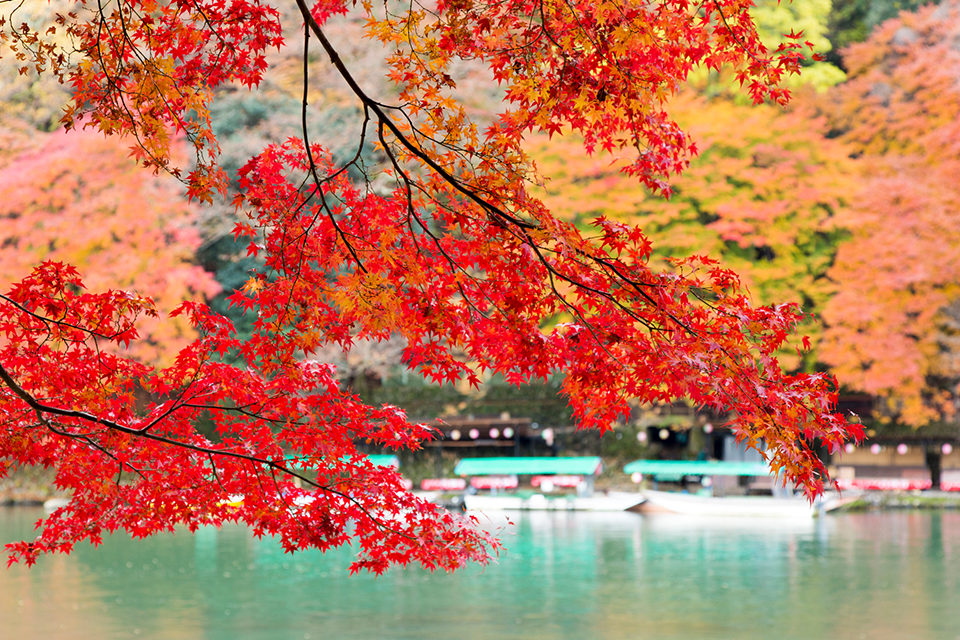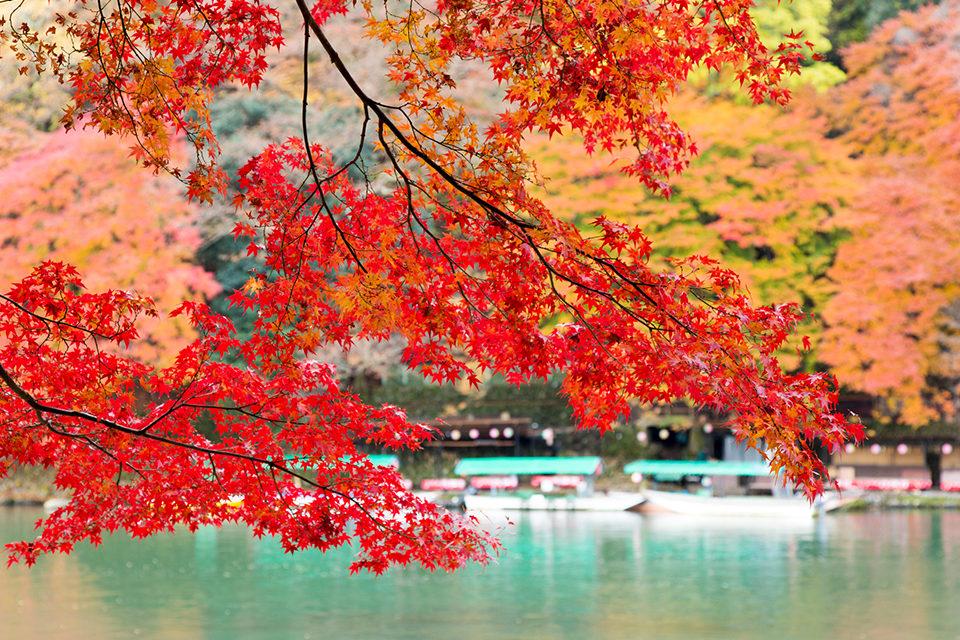 Arashiyama
When autumn come, you will see the mountains are under controlled by red and yellow maple leaves. Sagano Scenic Railway slowly runs in the front, use it as a background to take photos with Togetsukyo Bridge will be very pretty. The whole Arashiyama can let you have photos as nice as postcards. Some places will hold lighten-up activities in Arashiyama. Photoes will be different from those taken in daytime.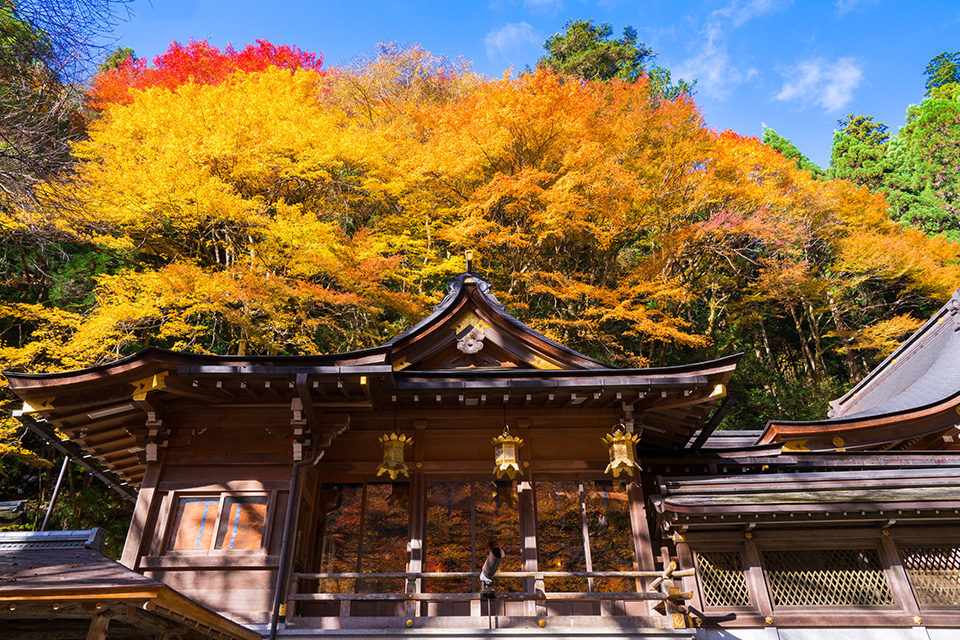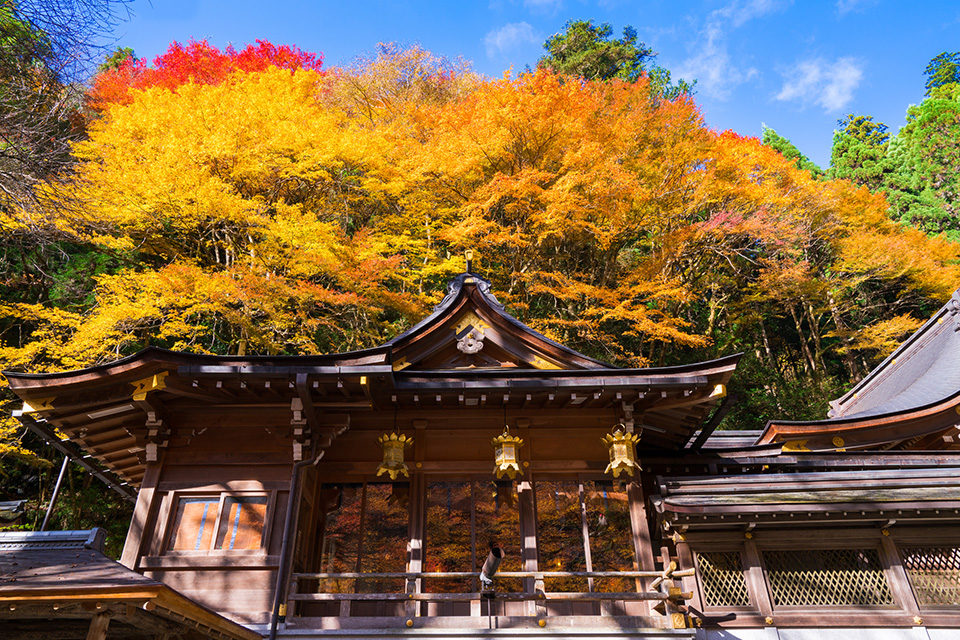 Kifane Shrine
Because it is located at the northern mountain, temperature compared to Kyoto city is lower, being the summer resort and named as "The deepest seat of Kyoto", is a place can enjoy autumn foliage earlier. From the Torii at Kibuneguchi entrance to the stone staircases pilgrimage's path where 2 rolls red lanterns are placed, there are good for taking red leaves for instagram. The photos are taken from here must be shared and make your name hot.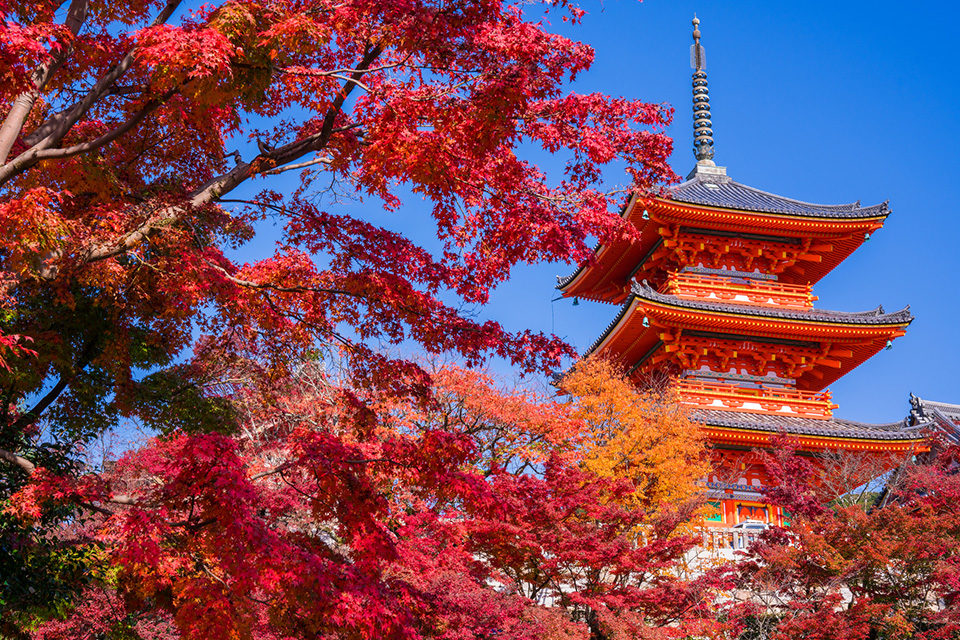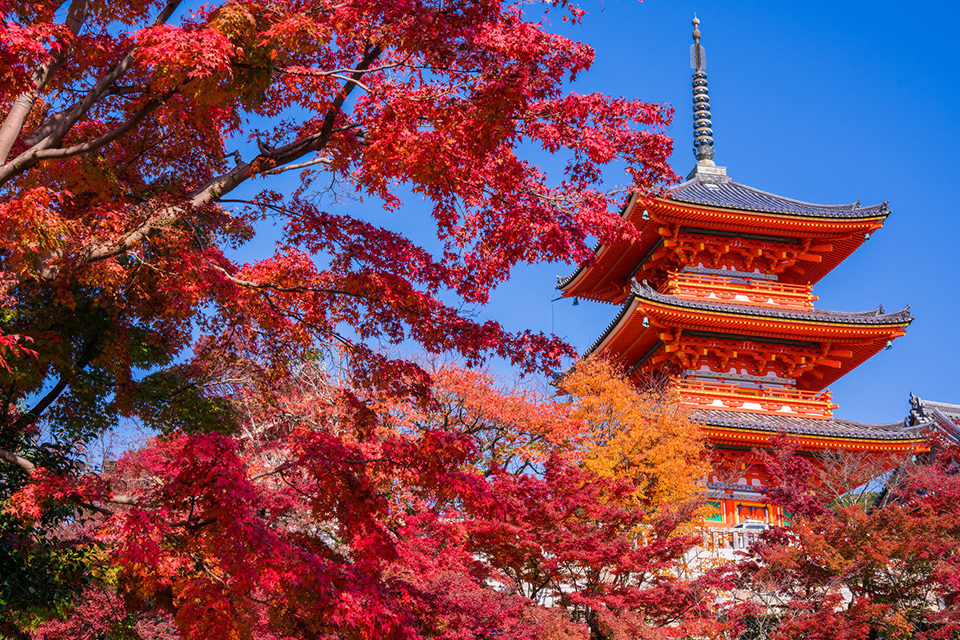 Kiyomizu-dera Temple
The famous Kyoto temple, Kiyomizu-dera is said as the pronoun of Kyoto sightseeing spot. Kiyomizu Stage is the major place to view red leaves. Under the blue sky in daytime to see the bright red maple leaves, it is the natural beauty match. With the sunset sunlight, the red leaves turn to be more crystal clear. If in the night time, during the lighten-up period, with the illumination of lamps through red leaves and the Kyoto dark night basic, pictures are with more illusions.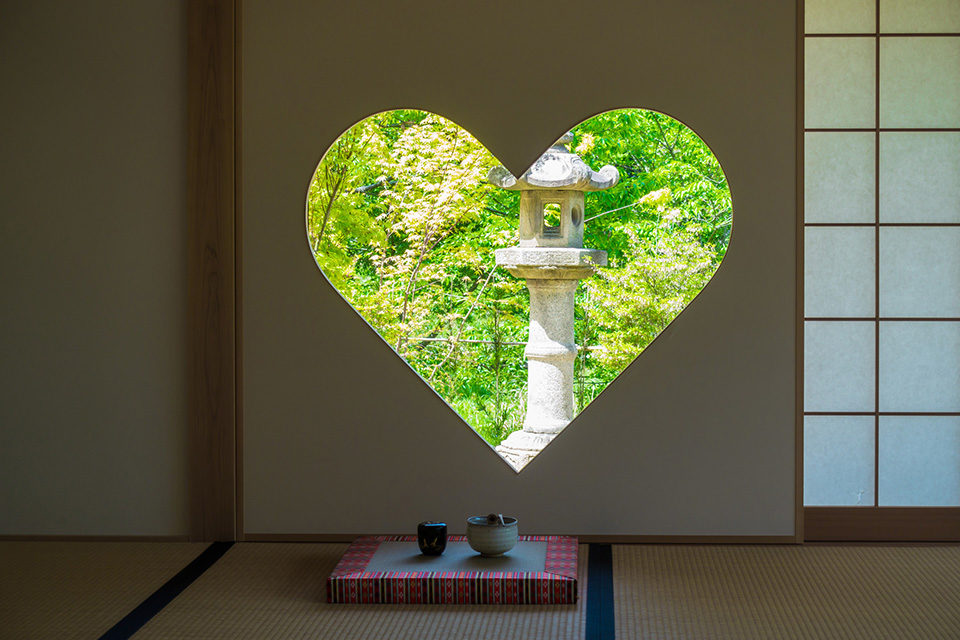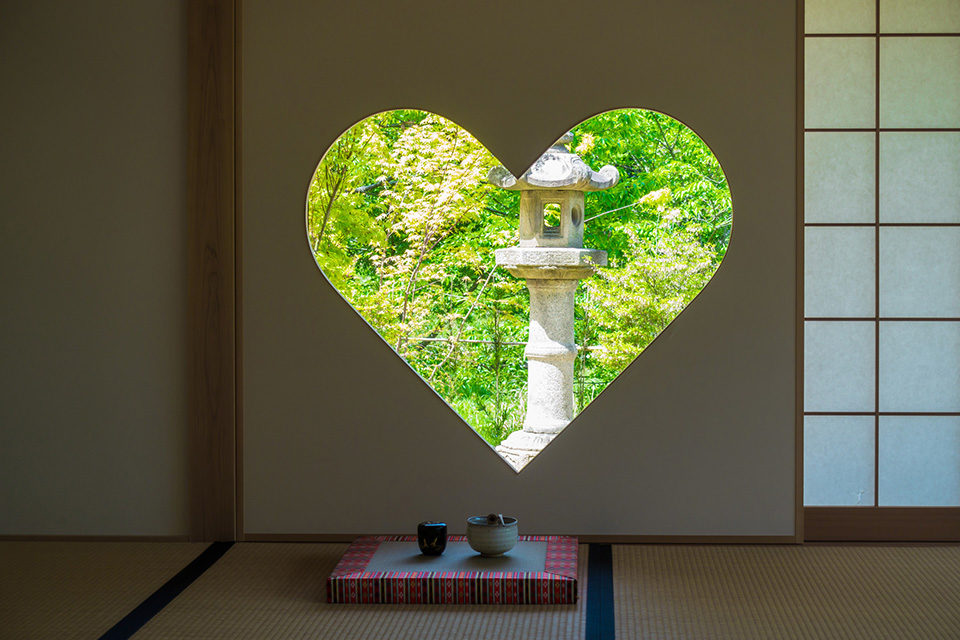 Shaolin Temple
It is located at Ujitawara. Recently are widely spread in Instagram and other social media platforms. Because the caution of heart shape window named "Windows for fortune". In fact, the design pattern is called "Inome". Though far away from heart shape and fortune, as said well for preventing devil and fire, they can be found in many old shrines and temples.
Pay attention for which red leaves attractions that is not allowed to take photos.
A lot of tourists come to Kyoto in the whole years. But as the autumn red leaves is more and more being concerned by locales and foreigners, there are many visitors and becomes more and more crowded. To prevent accidents and impolite behaviors, the relative department takes the policy not allowing people to take photos. Please be caution.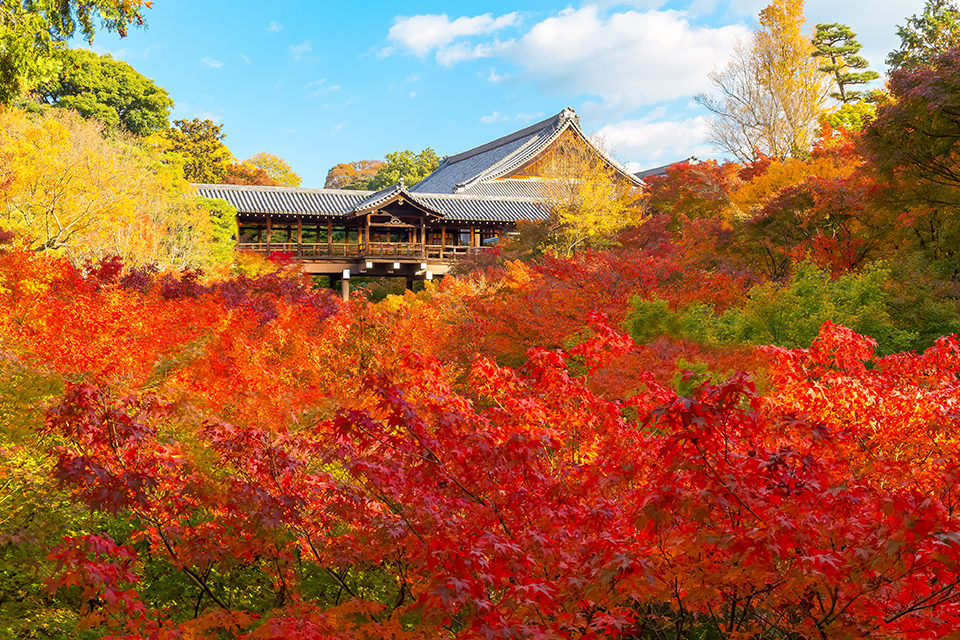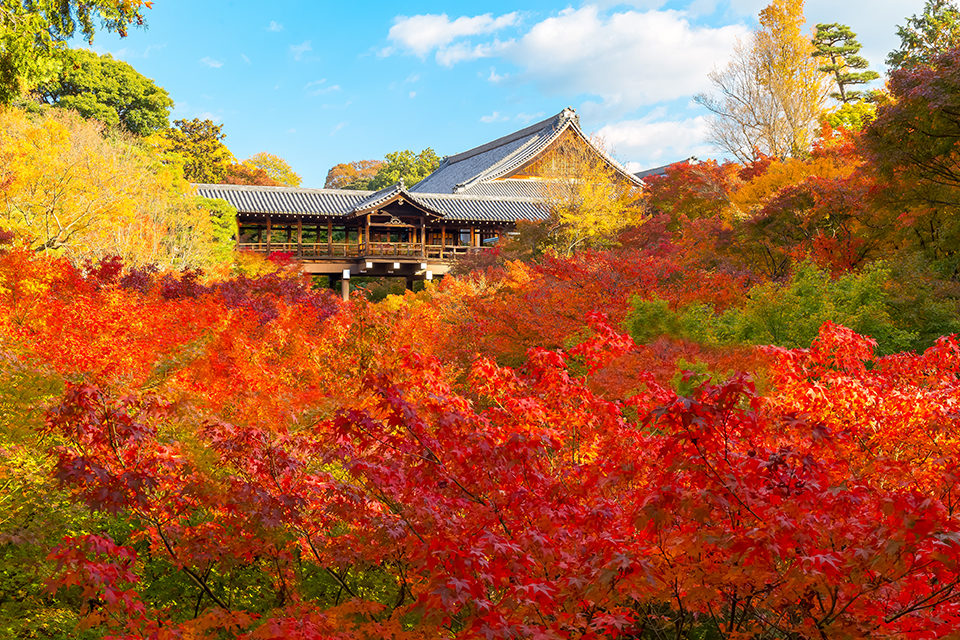 Tofukuji Temple
As praised as the other name of Kyoto red leaves, to alleviate the crowded situation in the special day for red leaves period, from early November to early December, not allow to take photos of red leaves at Tsutenkyo Bridge and Gaunkyo Bridge.
Other than red leaves attractions, places recommended for Instagramer
Other than those famous red leaves attractions, there are still many places with marvelous red leaves. Will recommend those Instagramers, come on for photo time.
Arashiyama Kimono Forest
Stop at Arashiyama Station of Randen Railway can see the Kimono Forest. Even though red leaves just at opposite, still make people stop to share to Instagram. There are about 600 pieces of post, in height of 2 meters, on them are fixed with Japanese art patterns that are Yuzen, a Kyoto traditional painting skill. In nighttime will hold lighten-up activity, feel the different fantasy world from daytime.
Let's get hit on Instagram!
Many shops in Kyoto can enjoy delicious dessert, if you are tired when looking for red leaves, want to have a seat to take dessert, and have photo time at the same moment. We recommend the 2 locations below. ■Chasho Shimizu Ippoen cafe It is famous for the combination of Hojicha with bubbles of matcha mousse, and French small topping cakes. You can enjoy the unique Kyoto style desserts in a modern Japanese room, sharing a photo of Italy Tiramisu. Your taste and visions must be satisfied. ■nikiniki It is managed by historical shop Kyoto Yatsuhashi with modern style and popular for the cute 3D desserts with flowers or seasonal themes. The color and taste are very attractive.
Conclusion There are many beautiful sightseeing spots in Kyoto during red leaves period. Almost can take photos everywhere and share on Instagram. Here are introducing those recommended locations: Arashiyama, Kiyomizu-dera Temple, Kifane Shrine, Shaolin Temple, Tofukuji Temple, Arashiyama Kimono Forest and the places for desserts.