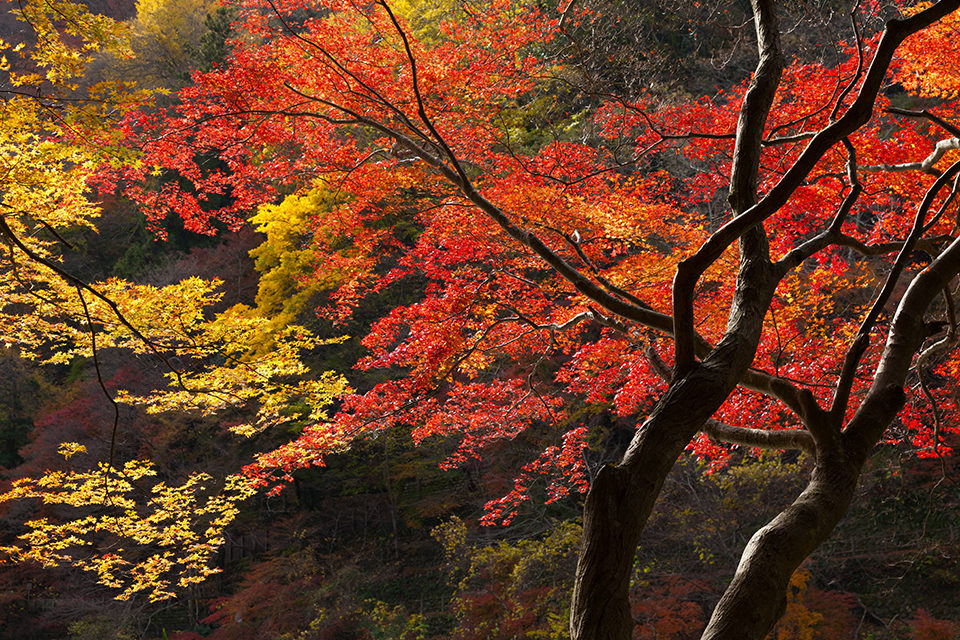 During the red leaves period, traffic jams and searching for car park will be the big problems. This time we are going to introduce you some locations to avoid the traffic problem. Although they are a bit far away from Kyoto, you can still make good use of our time if you can visit different spots near to each other.
Tenryu-Ji Temple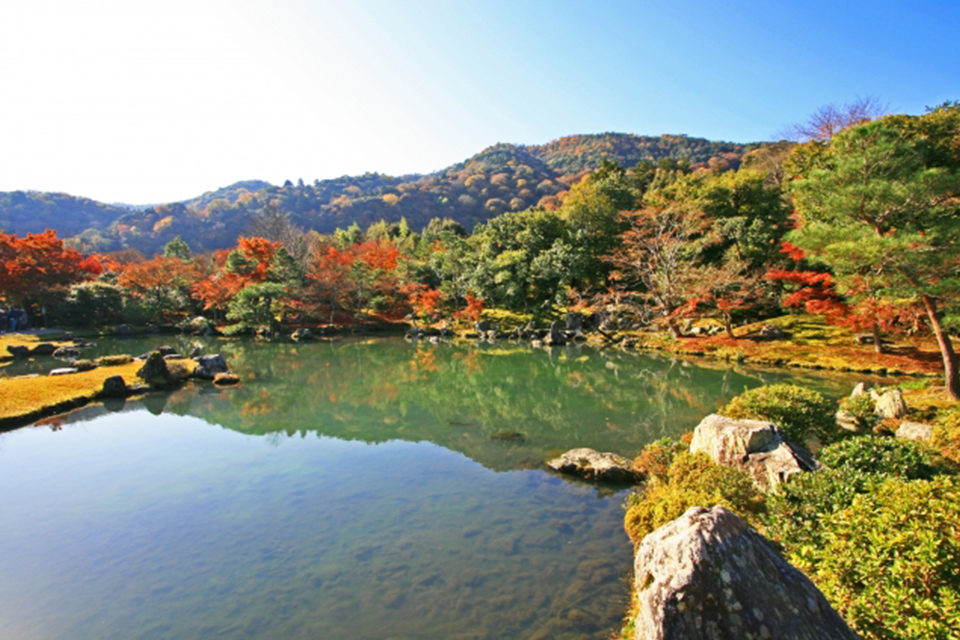 Although it is located at the famous Arashiyama red leaves area, the huge car park for 100 private cars will always be available. (1000Yen for each parking) Since it is open at 7:30am, it is suitable for the tourists who go out at early time. After visiting Tenryu-Ji Temple, you can walk to the red maple leaves area of Saga Arashiyama. The car park is available until 5:00pm.
Click here for more information
Yoshimine-Dera Temple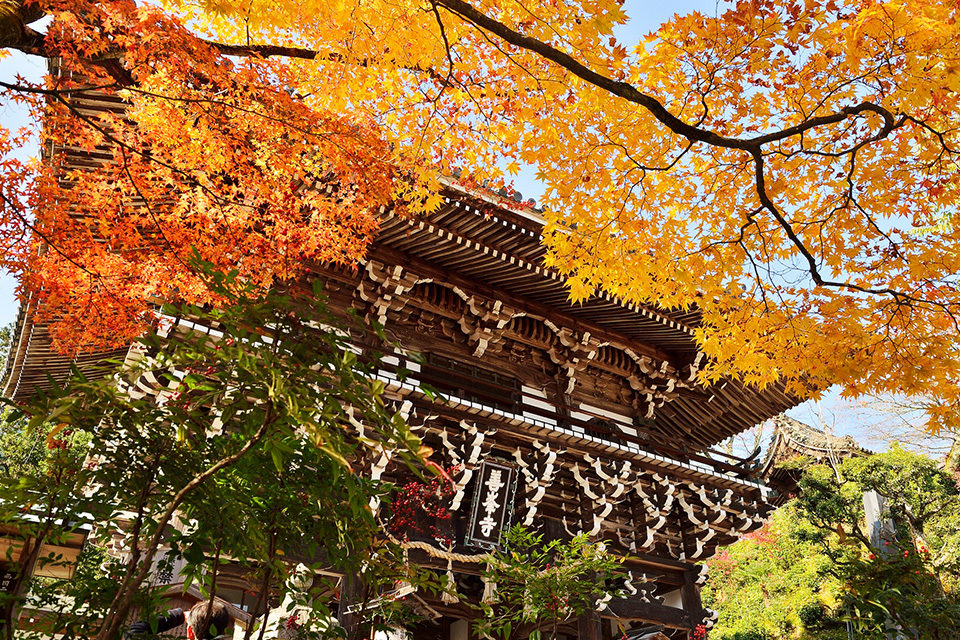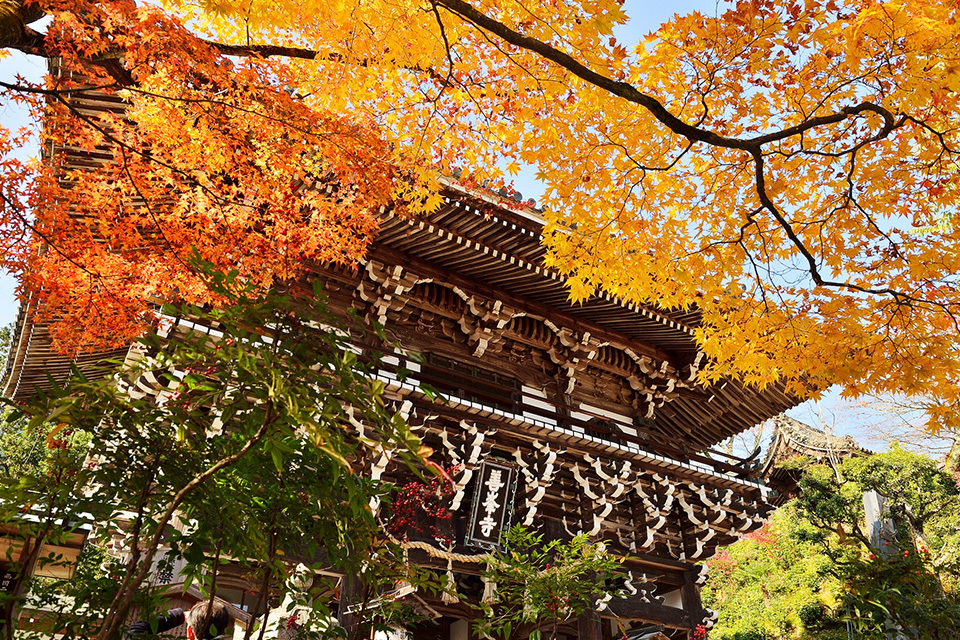 Due to the narrow road and low frequency of bus service, suggest going by private car. The car park is available for 150 private cars with low charge 500 Yen for a whole day parking. The Konzoji Temple nearby is also famous for its red leaves. Walk for 1 hour from Yoshimine-Dera Temple. Beware of the variation of temperature.
Click here for more information
Jonangu Shrine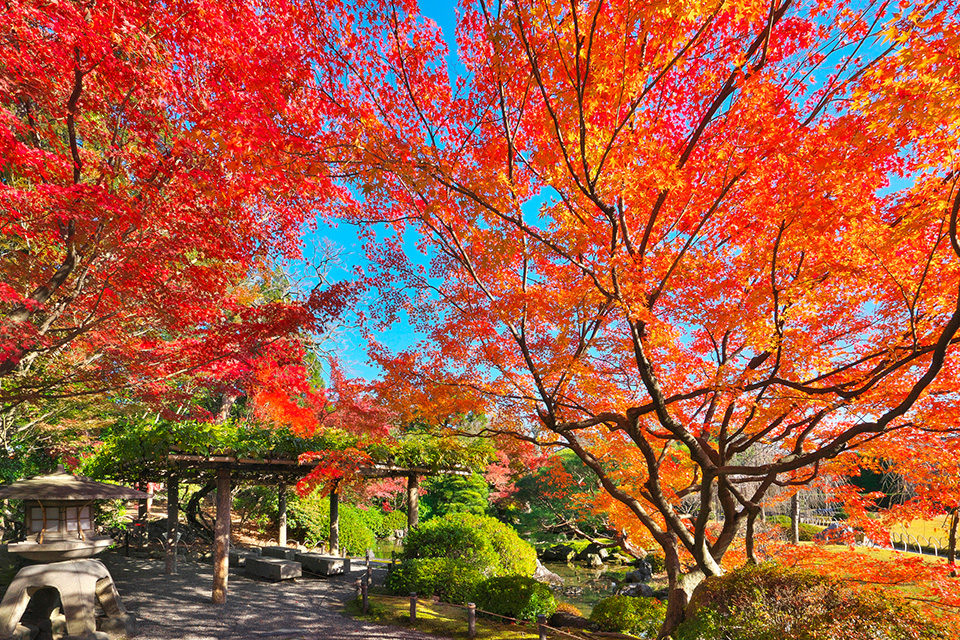 Jonangu Shrine During the red leaves period, the car parks will expand the availability up to 200 cars, while normally for 160 cars. It is located at the exit of Kyoto South interchange at Meishin Expressway, which is a nice location to appreciate the red leaves.
Click here for more information
Otokunidera Temple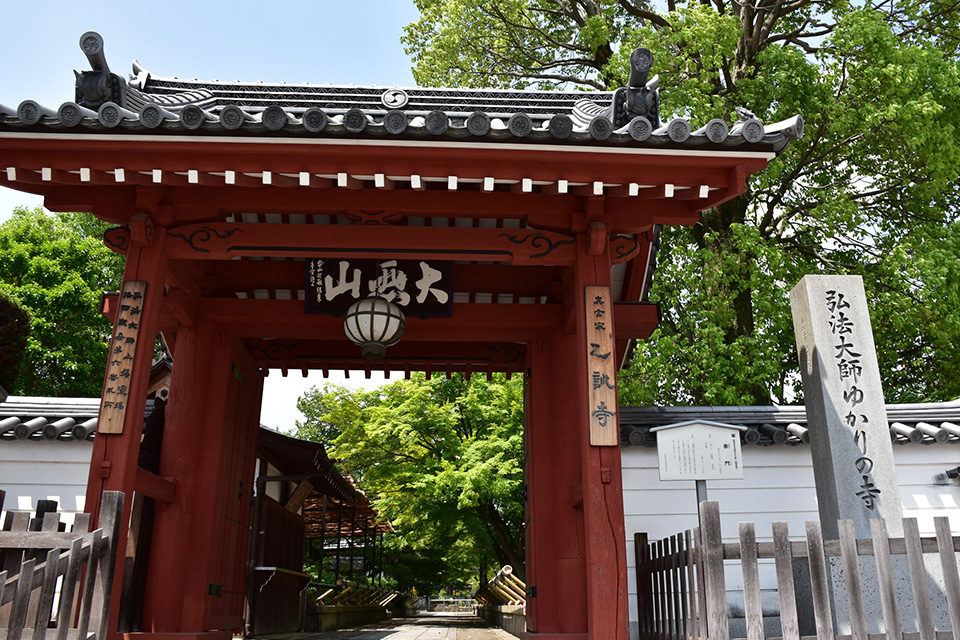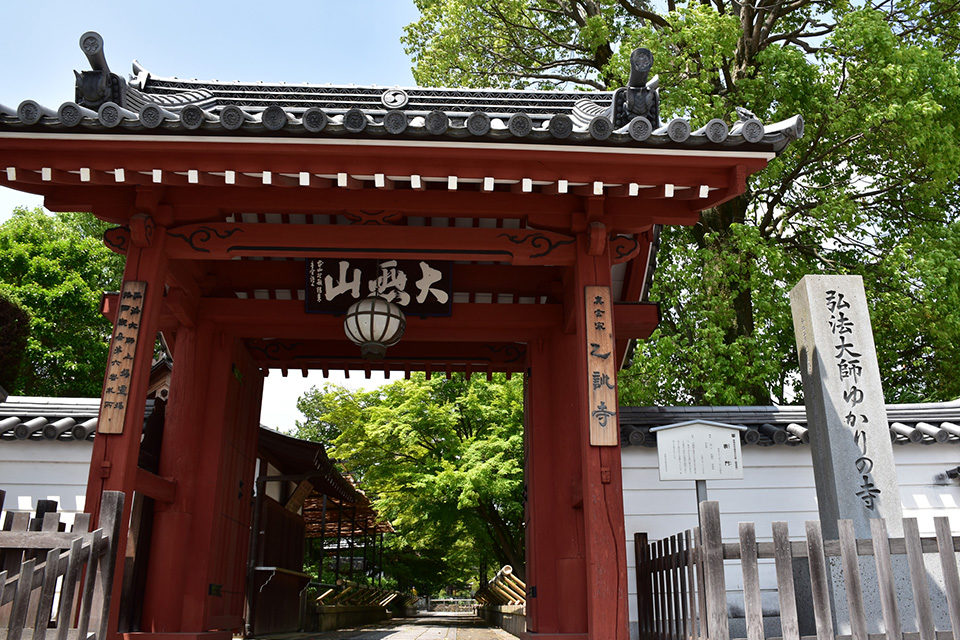 There is a car park for 50 cars at the right side of the temple. It is a hidden spot for red leaves even though it is well-known for the peonies. Walking for 20 mins, you can reach Komyo-Ji temple with wonderful autumn leaves view. Besides, you can admire the red leaves scenery on the two sides of the road along the path to Muko Shrine.
Opening hours: 8:00 am to 5:00pm (Closure) Fee: 500 Yen for high school , free for secondary school
Address:
3 Chome-14-7 ImazatoNagaokakyō-shi
Get off at Nagaoka Tenjin Station by Hankyu Railway, walk for 20mins
Red maple leaves period: Mid to Late November
Sarumaru Shrine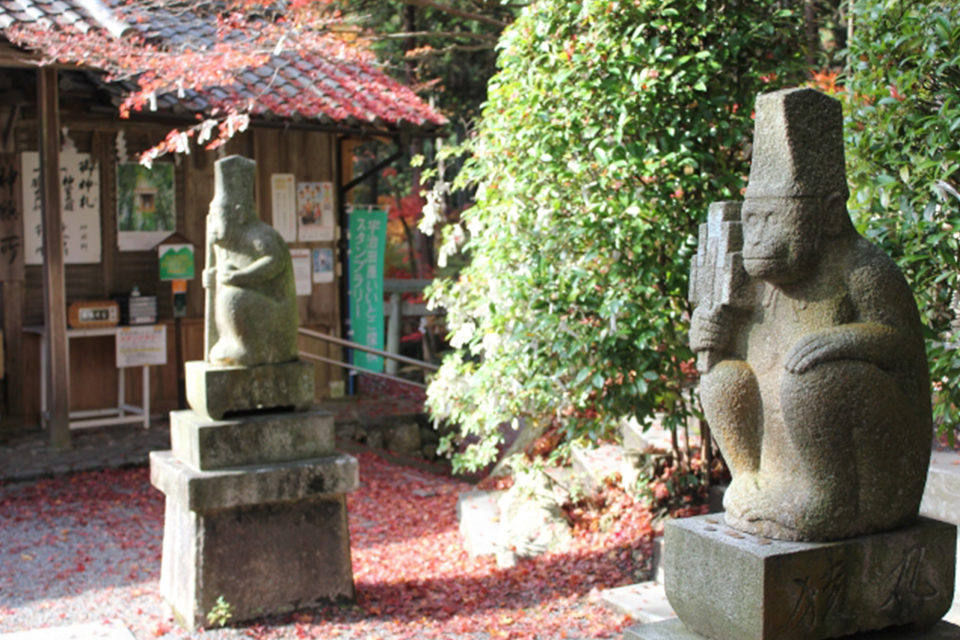 Although it has a strange name (it means monkey in Japanese), actually it is named from Sarumaru no Dayu, a member of Thirty-Six Poetic Sages, while Dayu is the government officer title at that time. Since it is very effective to protect people from cancer, though it is a bit far away from Kyoto, there are still many worshippers. There is a song from Sarumaru no Dayu edited by waka poet Fujiwara No Teika from Kamakura period. One of the phrases is "Listening to the howling deer inside the mountain surrounded by red leaves, feel the sorrow of the Autumn."This is also a hidden spot for red leaves. From the Torii to the pilgrimage's path of the main hall, you can experience the ancient environment in the village. Here is a car park available for 30 cars. A special event named"Sarumaru Market"on 13th every month. You can also enjoy the red leaves in Daido shrine and Bujoji Temple. Since Ujitawara-cho is popular for its tea leaves, you can discover many tea shops nearby. Give it a try! Visitors have to walk from bus stop to here for 40 mins on 13th every month, but it is very convenient to drive to here on the other days.
Opening hours: 6:30am to 4:30pm (Praying period: 9:00am to 3:00pm) Fee: Free
Address:
Tsumakitani-44 Zenjoji, Ujitawara, Tsuzuki District
Get off at JR Uji station / Keihan Uji Station/ Shin Tanabe station of Kintetsu Railway, change to the Kyoto Keihan Bus and get off at Ichumae Bus Stop, walk for 40 mins
(Temporary shuttle bus on 13th every month, starting at Ichumae Bus Stop, stop at Sarumaru Shrine bus stop)
Red maple leaves period: Early November to Early December
Kamo Mioya-Jinja Shrine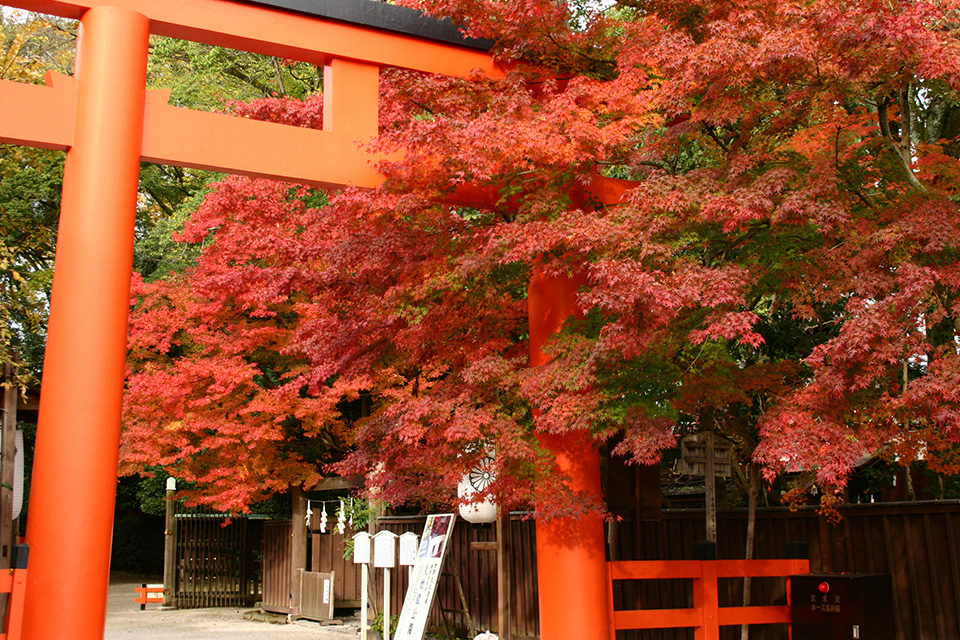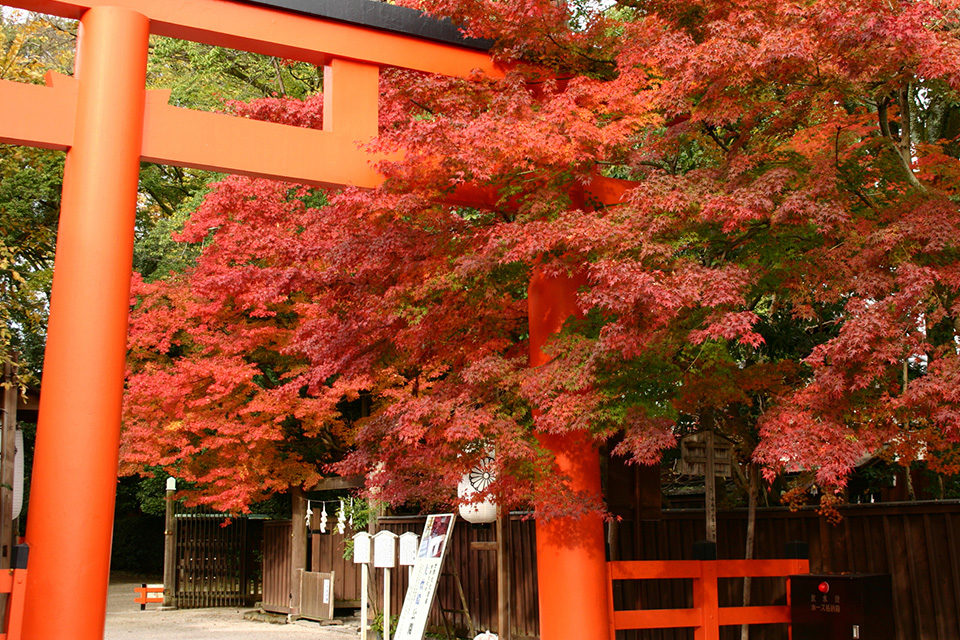 The car park located on the west side is available for 150 cars (200 Yen/ 30mins). Except from weekend and high season, it doesn't need to wait in line. Since the car park is near the main hall, visitors can walk to Forest of Tadasu and go towards Demachiyanagi station direction.
Click here for more information
Kamo Shrine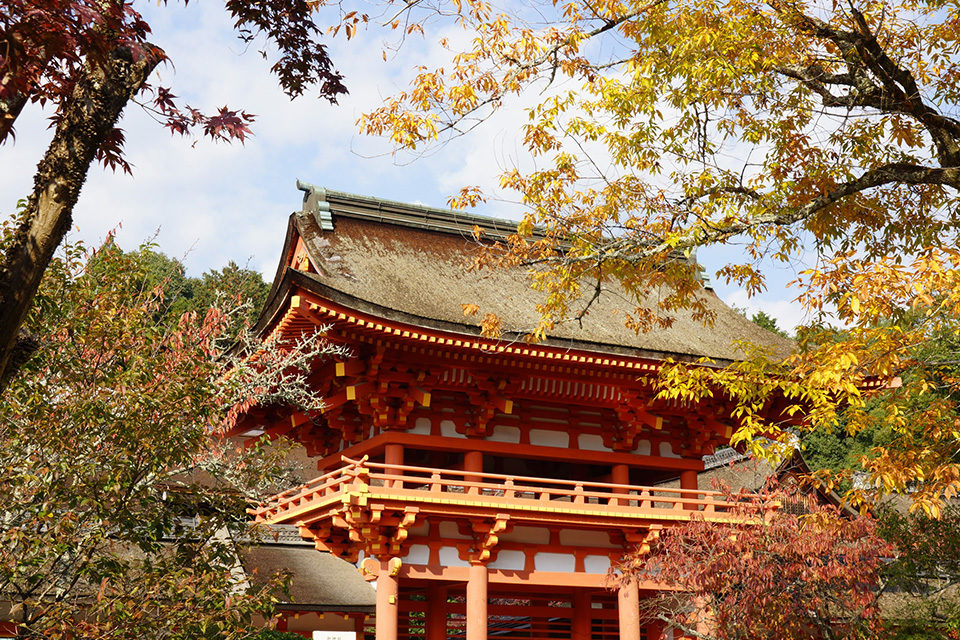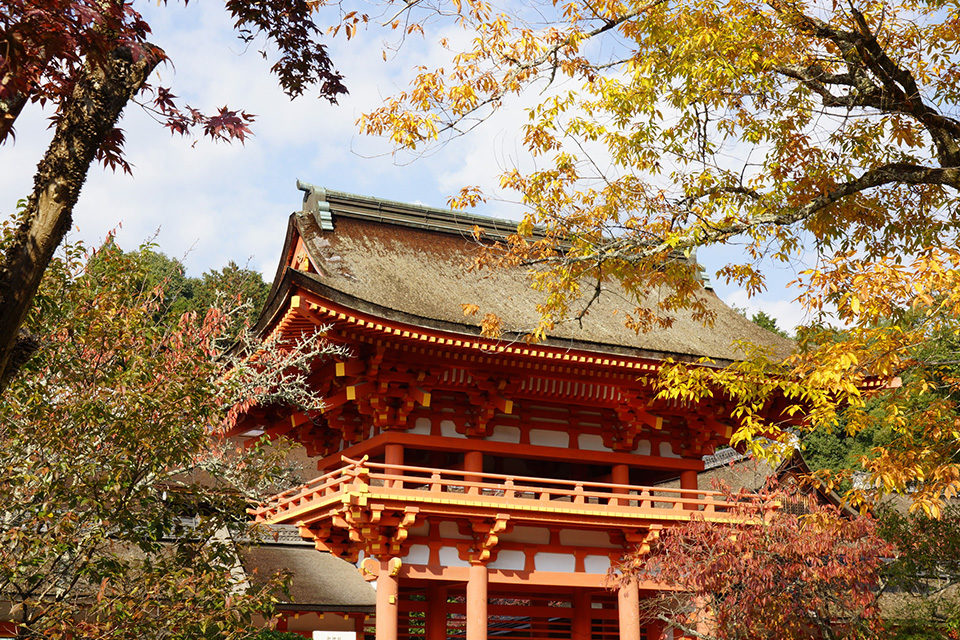 It is opened at 5:30am and the car park is opened at 6:00am (100Yen for 30mins / 500 Yen at high season). Since the car park is available for 177 cars, visitors do not need to wait for a long time normally. There is a washroom at the corner of the car park. The torri and pilgrimage's path is located at the south of the car park, which is also the entrance of Kamo Shrine. There is a bus stop at the entrance with a small shop selling Grilled chicken skewers.
参拝時間:5時30分~17時30分(祭典等により変更あり) 拝観料:境内無料、特別参拝は500円
アクセス
京都市北区上賀茂本山339
市バス・京都バス「上賀茂神社前」下車すぐ
地下鉄北大路駅:徒歩30分
地下鉄北大山駅:徒歩30分
Kayabukinosato
It is a good location for enjoying red leaves, view of autumnal mountain and ancient thatch house. Since the car park is available for 100 cars (free), suggest stay for a whole day to enjoy the local food and the coffee shop.
Click here for more information
Epilogue In the centre of Kyoto, it is so difficult to search for a car park during red leaves period. Therefore, we suggest tourists to rent a car to drive to suburb, but travel by public transport or on foot in the centre of Kyoto.