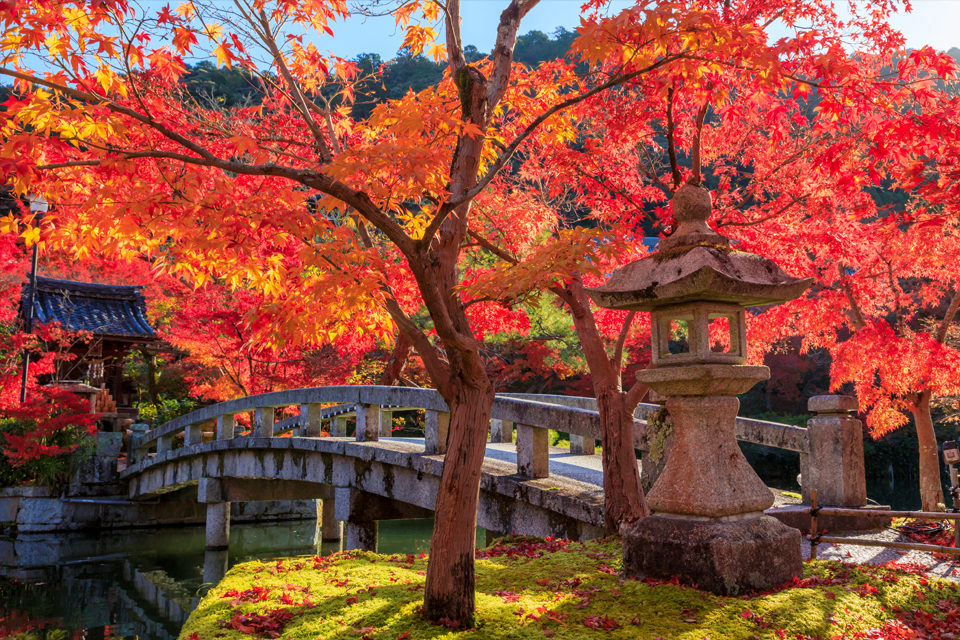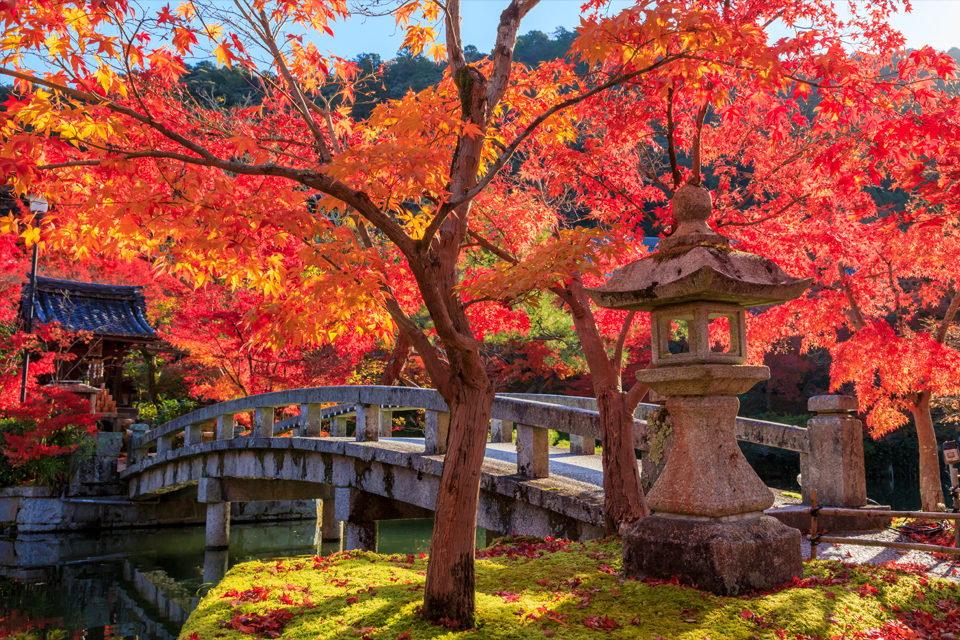 In every autumn of each year, a lot of oversea tourists gather at Kyoto to admire the red leaves. The information of sightseeing in Kyoto for these oversea tourists to study the spots of red leaves is important. Will there any red leaves view spots in oversea worth investigation? Here followings are the introductions.
Red leaves in Kyoto are especially popular for overseas tourists
In Japan, some certain districts or cities can also observe red maple leaves, but Kyoto is the special one. It is because Kyoto is the only one place that can enjoy red, yellow and orange autumn leaves all together at the same time. With the match of the traditional and elegant wooden buildings, Kyoto is a place of harmony. Feel like back to the thousand years ago of Heian period. Therefore every autumn each year, lots of oversea tourists will come to admire beautiful red leaves purposely. But what are the feelings and comments for Kyoto red leaves of overseas tourists?
When was the Kyoto red leaves turn to be popular?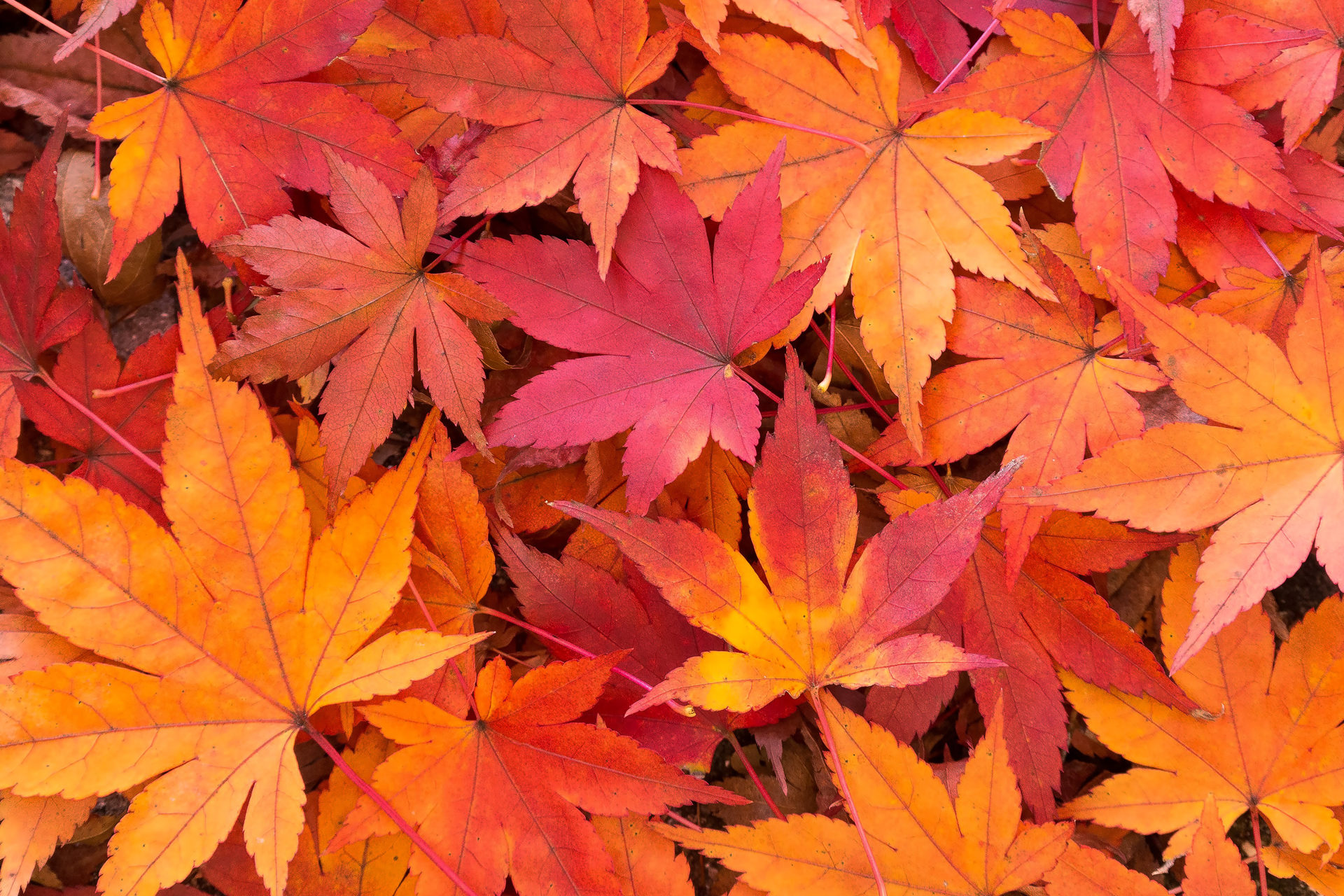 About red leaves, from the Heian period (794-1185AD), Japanese has already in love with red leaves. As early as the ancient book "Manyoshu" and "The Tale of Genji", there are records about red leaves. They proved that the pursue of beautiful red leaves has already become a fashion. The words "Red leaves hunting" are not about general hunting. It was the popular activities among the strong families or landlords (Daimyo) in the Sengoku period (1467-1603AD). It turned to be a general activity from Edo period (1603-1868AD). The public began to admire red leaves.
Place other than Japan, will there any red leaves observation activities?
Because of the changes of four seasons, the temperature of all Japan districts has big difference. To observe red leaves in autumn in Japan is a habit. Will countries other than Japan have some ways for autumn leaves views? Furthermore, will they are same as Japan having the "Red leaves culture"? Like Japanese treats it as a great event to go for admiring red leaves?
Can enjoy red leaves in overseas
Because of similar latitude, in Korea, China, France and Germany in Europe also can observe red leaves. "When taking Japanese red leaves, it must be about Kyoto", same as other countries, there are synonym for their red leaves. For examples, when you ask Korean where is the most famous red leaves spot. Most of them will reply "Seoraksan". And in China, red leaves at Jiuzhaigou also be well-known in the world. Especially, on the clear and green water, reflection of autumn leaves all around is a first class scenery spot. But it does not mean in other countries can see colorful autumn leaves in Kyoto. First of all, autumn leaves in red and yellow only are available in east Asia(including Japan), some part of Europe and east of North America. Especially Japan, because there are a lot of different board leaves in the fallen leaves woods, there are some red leaves spots of nature.
Are there "Red leaves Hunting" besides in Japan?
Other than Japan, there are not so many similar traditions. The special one is in Russia, named as "Golden Autumn". In Japan, observing red leaves is the same activity as admiring sakura. This tradition is almost the unique tradition in Japan.
In eyes of oversea tourists, are Japan red leaves beautiful?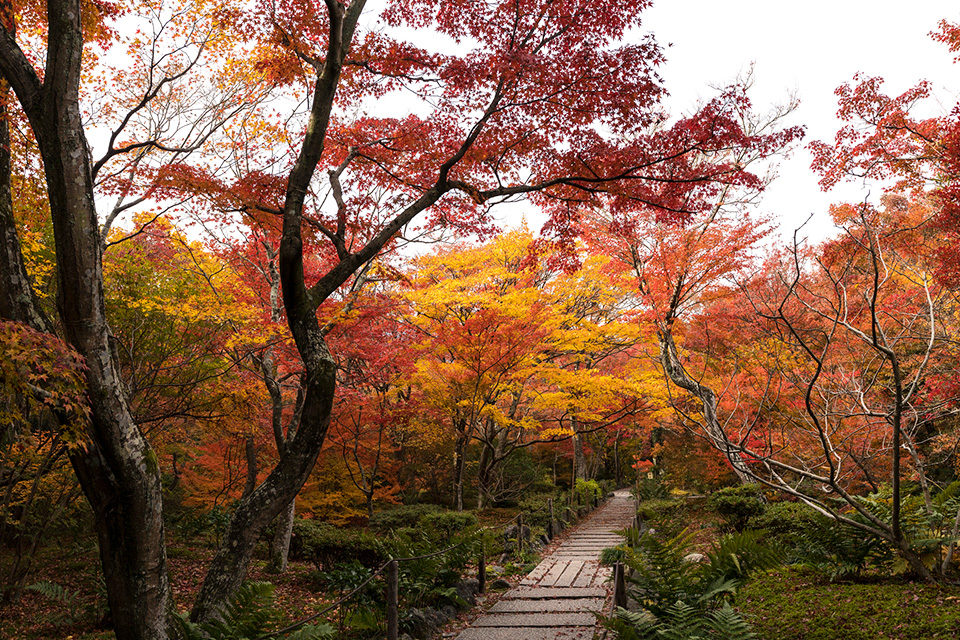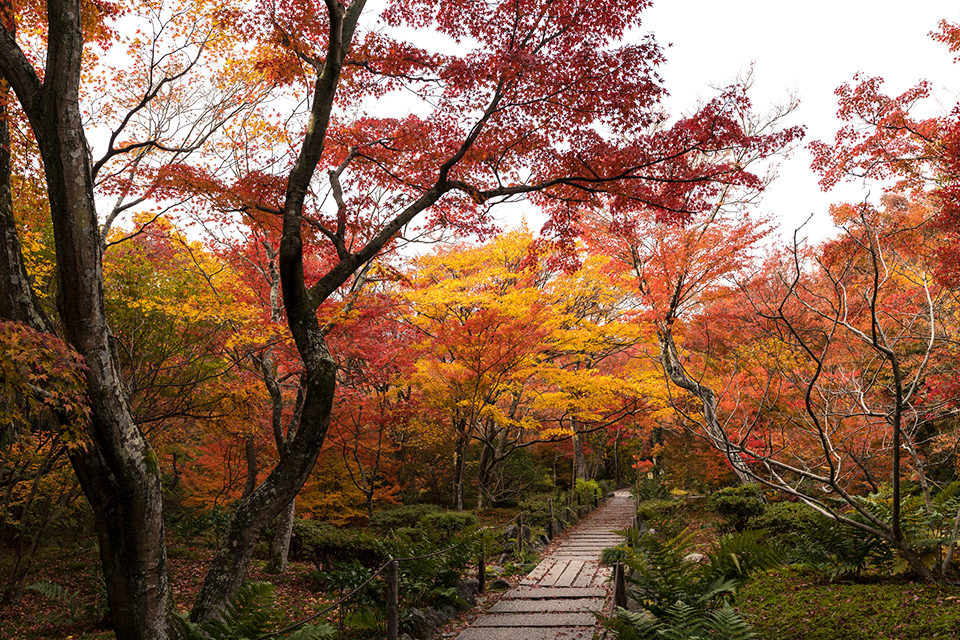 Japan red leaves are not only welcomed by Japanese, also loved by overseas tourists. From the statistics of Japanese government against overseas tourists, we can know how popular Japan is based on information of "number of foreign tourists every month". But the quantities of foreigners visit Japan mainly are affected by their own holidays (such as long holidays like Xmas and summer holidays). The results is still out of expectation. ■Number of foreign tourists every month in 2016 No.1: July 2,296,451 No.2: October 2,135,904 No.3: April 2,081,697 ■Number of foreign tourists every month in 2015 No.1: July 1,918,356 No.2: October 1,829,265 No.3: August 1,817,023 July is the month having the most overseas tourists. Main reason is the summer holidays in East Asia and other countries. In the data, it finds out the overseas tourists for red leaves getting more and more since October, the beginning of red leaves period.
What are the reactions of those overseas tourists for the Kyoto red leaves sceneries? Try to summarize of each country!
The overseas tourists have different reactions of Kyoto autumn leaves. But all of them are impressed and surprised. ■Taiwan 「These maple leaves have beautiful colors 「I like all of the views ■Greece 「Very peaceful atmosphere ■America 「The red leaves are bright here in Japan 「Even sakura cannot compare with beautiful fall foliage ■Italy 「It is like the fantastic world 「In spring and autumn, Japan is surrounded by bright colors ■France 「The red leaves in Kyoto are wonderful