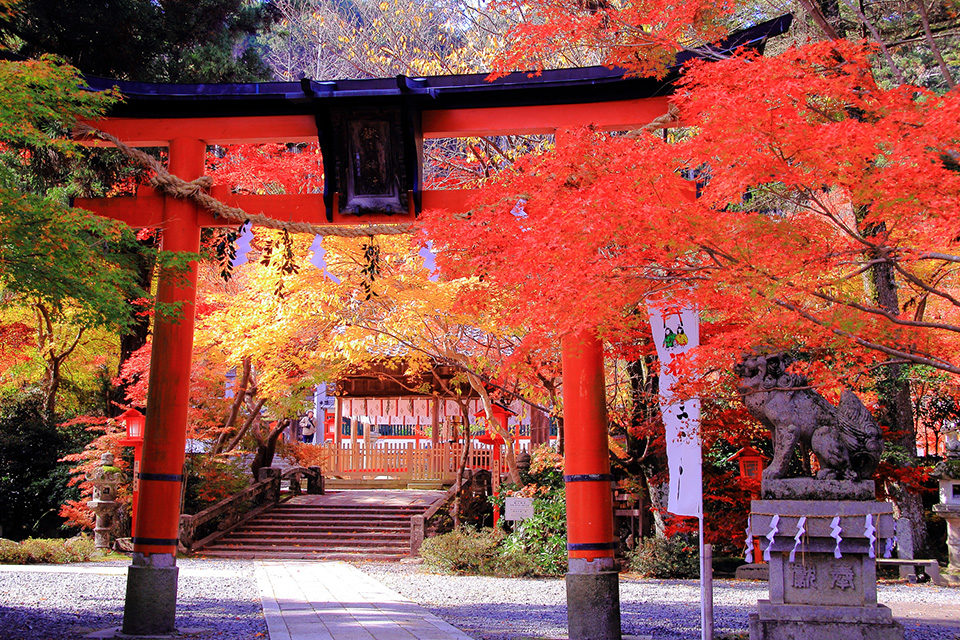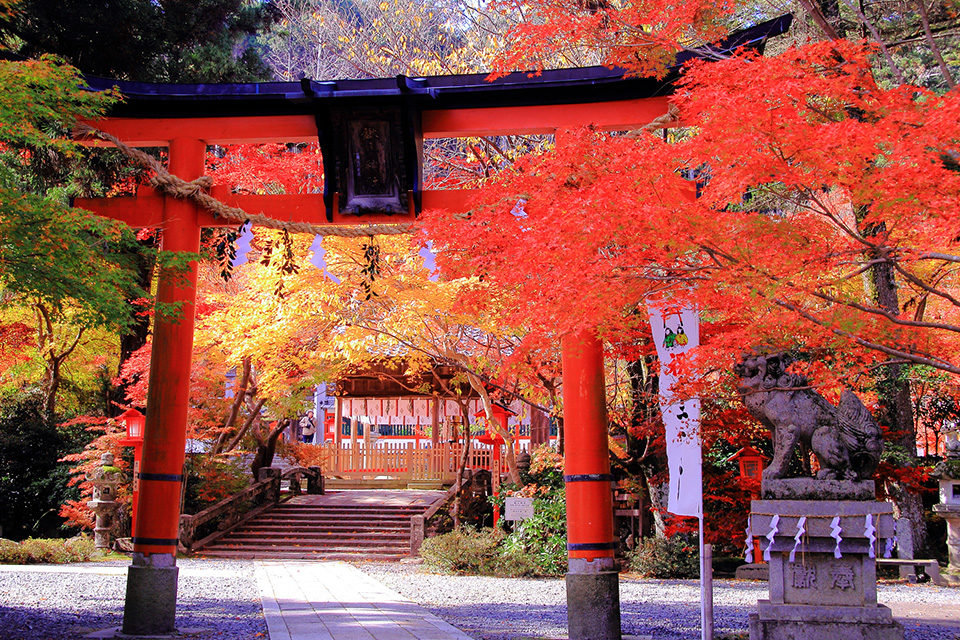 If you like red leaves in Kyoto, it is a must to visit the shrines. Bright maple leaves with red, yellow, orange colors are with indescribable concord feeling between shrines and torii. It is an unique scenery of the autumn of Kyoto. Below are the famous and classical shrines and other mysterious shrines for red leaves. They can enjoy the great fun of red leaves without many people.
Is shrine different from temple?
No matter shrine or temple, both of them can let you feel the traditional culture of Japan, but do you know the differences between them? In view of construction, there are torii in shrines while there are Buddha statues and pagoda (graves of monks) in temples. Or say in detail, shrines are for Shinto (Natural Goddesses) while temples are the building mainly from Buddhism or their branches. Shrines are homes of gods and temples are for scarification of Buddha statues and for Sadhana of monks.
Sightseeing in Kyoto during red leaves period! The sightseeing spots must visit for the first time!
If travel to Kyoto for sightseeing in autumn season, it is no way to give up visiting those "Classical red leaves sightseeing places". No matter in which season, you need to consider these classical sightseeing places will be full of travelers. In red leaves period, there will be so many people that you cannot imagine. But, below are the classical view spots that are recommendable to you.
Shimogamo-jinja Shrine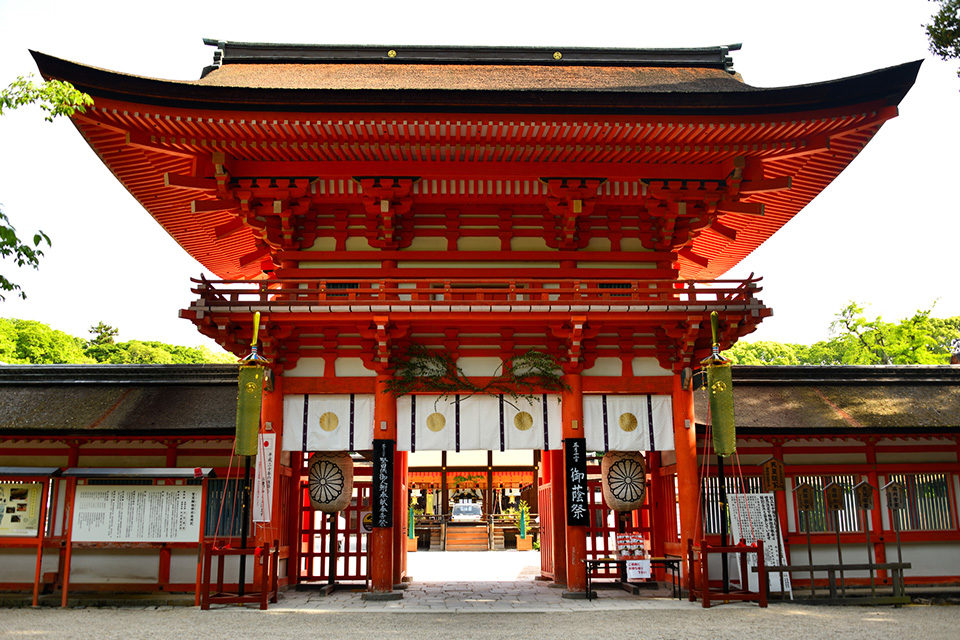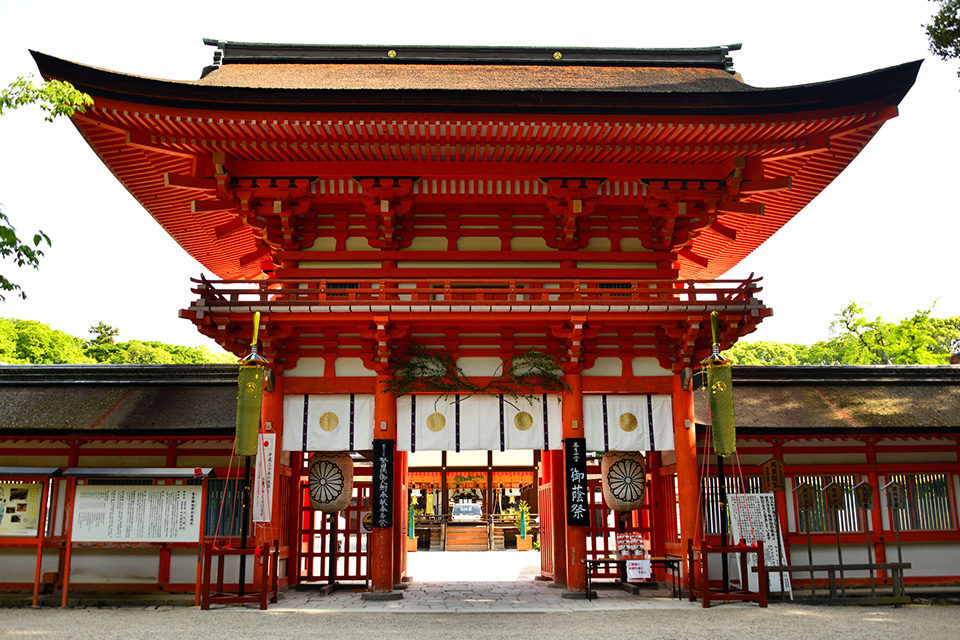 The proper name is Kamomioya Jinja Shrine. It is within the top ten famous red leaves tourist spots. Generally, from early December to mid December can see the red leaves in Shimogamo-jinja Shrine. The red leaves here are especially bright. At the south entrance of Shimogamo-jinja Shrine, there is a majestic forest named Forest of Tadasu which is listed as national historic treasure. When autumn air is coming, visitors can admire the beautiful red leaves.
Kifune Shrine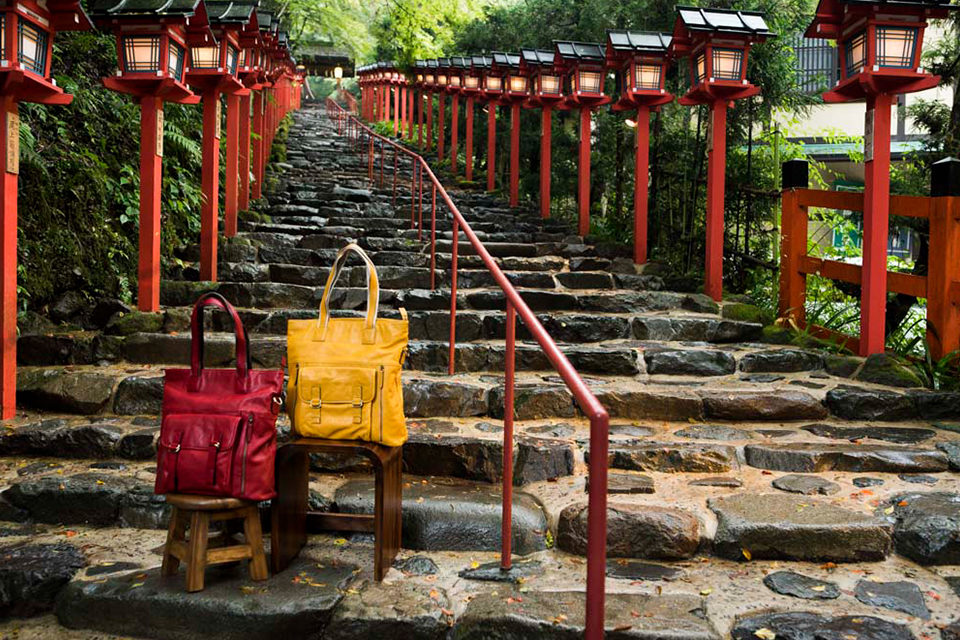 It is located at the mountain area of North Kyoto. Being a good place for summer resort, there is said as "The deepest seat of Kyoto". From the torii at the entrance to the pilgrimage's path with red lanterns at both side of the stone staircases, they are good places for red leaves scenery. The red leaves of Kifune Shrine generally start from mid to late November. In early November, some of the leaves are still in green. Mixing with some yellow and red leaves along the stairs, it constructs a beautiful picture.
Want to enjoy red leaves without any disturb! There are the mysterious red leaves places!
Since the sceneries of those classical red leaves tourist spots are too pretty and famous, there are full of tourists. The crowded situation will make you tiresome. Comparing with popular red leaves viewing spots, the followed are the hidden places for red leaves spots with less pressure.
Oharano Shrine
Stop at Higashi-Muko Station of Hankyu Kyoto Line, and take bus to here for about 25 minutes. Since it is far from town center, tourists are less here. It is a place for enjoying red leaves leisurely. From the time of Emperor Kanmu moved capital from Heijo-kyo (Nara City) to Nagaoka (Kyoto Nishikyo-ku), Oharano Shrine was the first branched shrine from Nara Kasuga-Taisha. In autumn, the Pond of Koisawa of the shrine, nearby main hall and the corridor with about 200meters from the first torri to the third torri, are colored by red maple leaves. Inside here also are tea booth and rest places. Can take a rest when tired, at the same time see the red leaves and take a rest.
Kuwayama Jinjya Shrine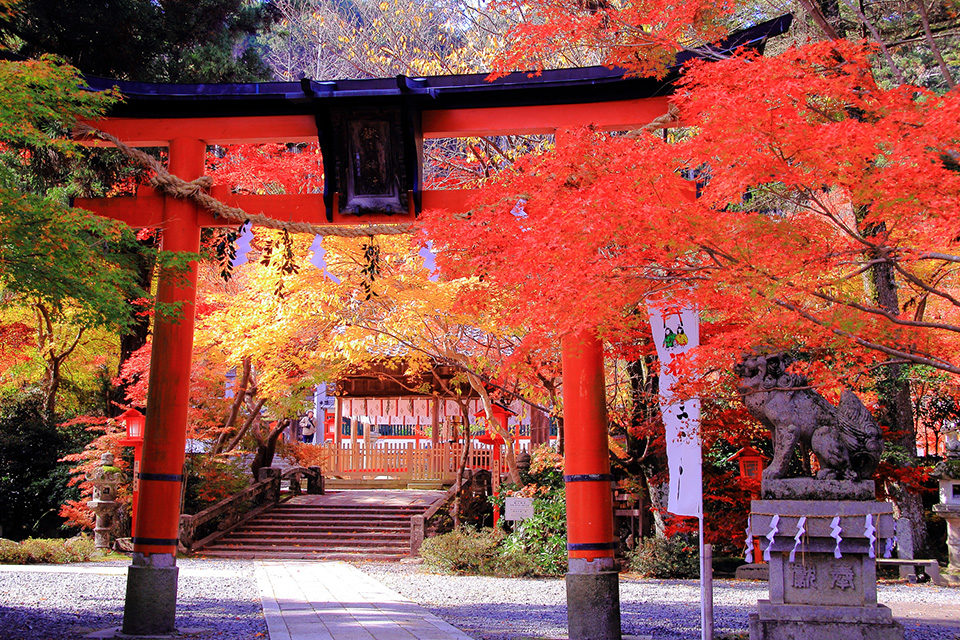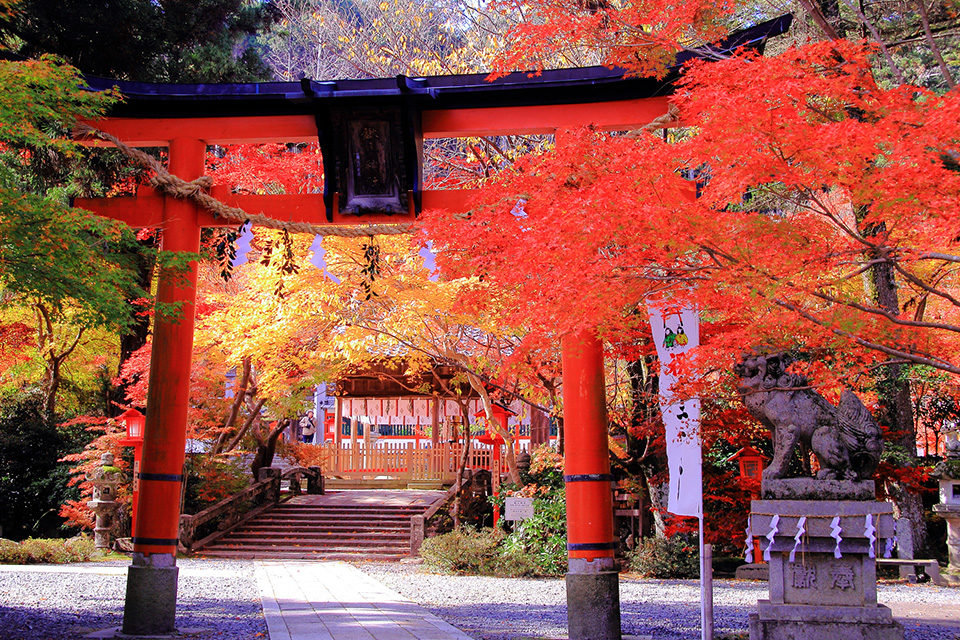 It was built for the scarification of the gods of Tanba Province that is located at north district of Kyoto nowadays. Early November is the start of red leaves period. The bright colors of maples and rhododendron simsii make no time for the eyes to catch up. Around the Shinjiike Pond in the shrine and pilgrimage's path are also good places for red leaves. The Ikkensha-zukuri style main hall and Hachimangu Shrine main hall are surrounded by numerous red leaves. They make a serious circumstance. Visitors can arrive here by getting off at Kameoka Station of JR Railway, and take City bus for 10 minutes and get off at Kuwayama Jinjya Shrine Bus Stop.