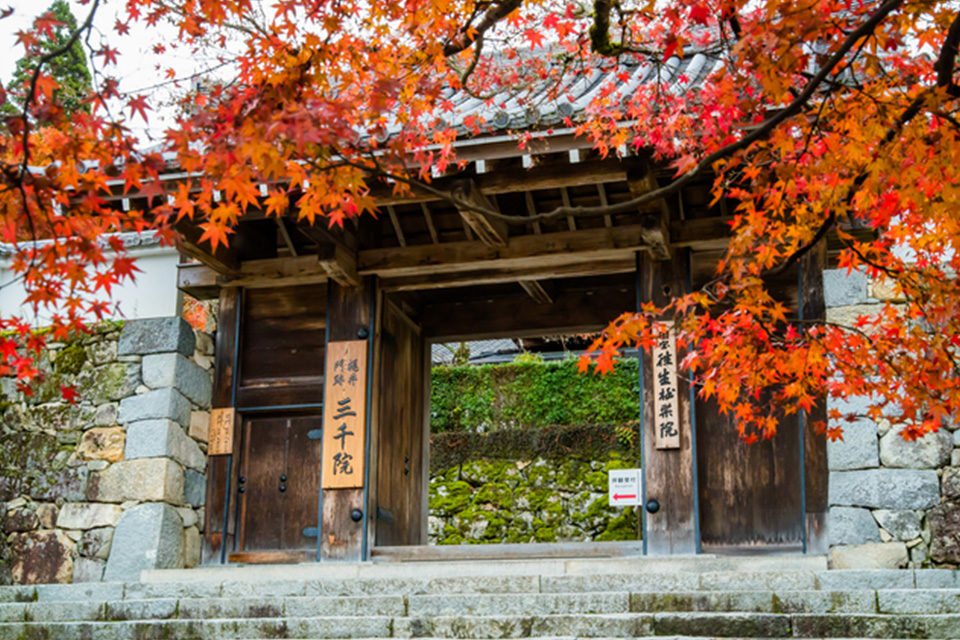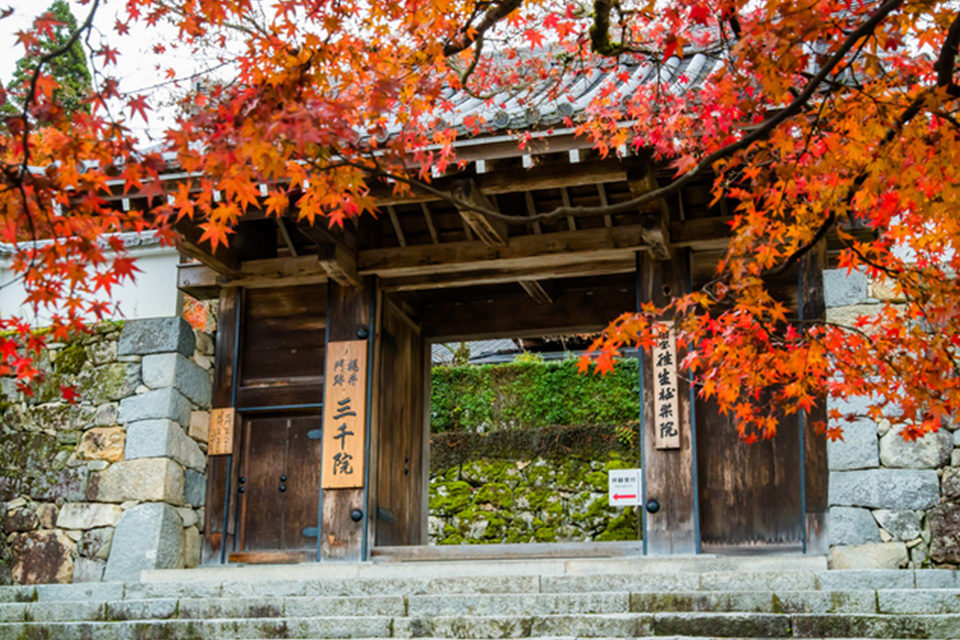 It is located at Sakyo-ku Ohara area, far away from Kyoto downtown. A place can enjoy the contrast beauty of bright red leaves with deep green mosses. Also it was said as "Extreme Red Leaves Scenery In Kyoto". Ohara Sanzen-in Temple has also other special sceneries. Let me introduce more about here this time. You can experience the autumn foliage fascination with the useful introduction.
What is Ohara Sanzen-in Temple?
It is located at Sakyo-ku region Ohara area of Kyoto. There are 2 old gardens. It can display different natural sceneries of the 4 seasons every year. Let people enjoy the beauty of nature. Here also are called as Sanzen-in Monzeki, together with Shoren-in and Myoho-in are ranged as"Three Monzeki Temples" of Tendai Shu, a Mahayana Buddhist school in Japan. It is praised as "Extreme Red Leaves Scenery In Kyoto". It is difficult to reach comparing with other tourist spots, but there are still full of tourists in autumn. During "Maple Festival", there are tea counters, so tourists can enjoy red leaves and tea at the same time. Experience the calm autumn in Kyoto!
What is the time for seeing the red leaves blooming in Ohara Sanzen-in Temple?
The red leaves period of Ohara Sanzen-in Temple generally starts from early November. Color of maple will change slowly, mostly at mid November to end November. In red leaves period, not only red maple leaves, the cerasus jamasakura and other tree leaves will be colored in autumnal color. Since Ohara is located at the basin, temperature variation is large between daytime and nighttime. So the contrast of colors of red leaves is more obvious here.
How are the sceneries of Ohara Sanzen-in Temple?
Whenever you are in Ohara Sanzen-in Temple to take photos, you can take a beautiful picture. There are some recommended places for you.
Yuseien
Yuseien is in Ojogokuraku-in Temple. The deep green mosses laying everywhere of the garden is the feature. All around are green mosses and bright red leaves contrast with each others. It is a very beautiful view place. Do not miss the "Golden Water"(Konjikisui) for the fortune and life. Touching the water will get good luck.
The laughing face Ksitigarbha
There is a place that a lot people will stay for taking photos in Yuseien. That is the statue of a laughing face Ksitigarbha which is covered by green mosses. It is the symbol the temple.
Transportation to Ohara Sanzen-in Temple
Take the bus to Ohara at Kyoto Station. Get off at the terminal. It takes one hour time. And 10 minutes on foot will reach Ohara Sanzen-in Temple. If arrive by own driving, can drive to Meishin Expressway IC and turn to Kosei Road (Japan National Route 161), pass through Japan National Route 367 and drive for 1 hour.
There is no private car park in Ohara Sanzen-in Temple. Visitors have to park into nearby car parks and can get space more easily at car park which is more far away from it.
Other red leaves places around Ohara Sanzen-in Temple
As come to Ohara, not only for the visit of Ohara Sanzen-in Temple, can also spend time for other fall foliage places nearby.
Hosenin Temple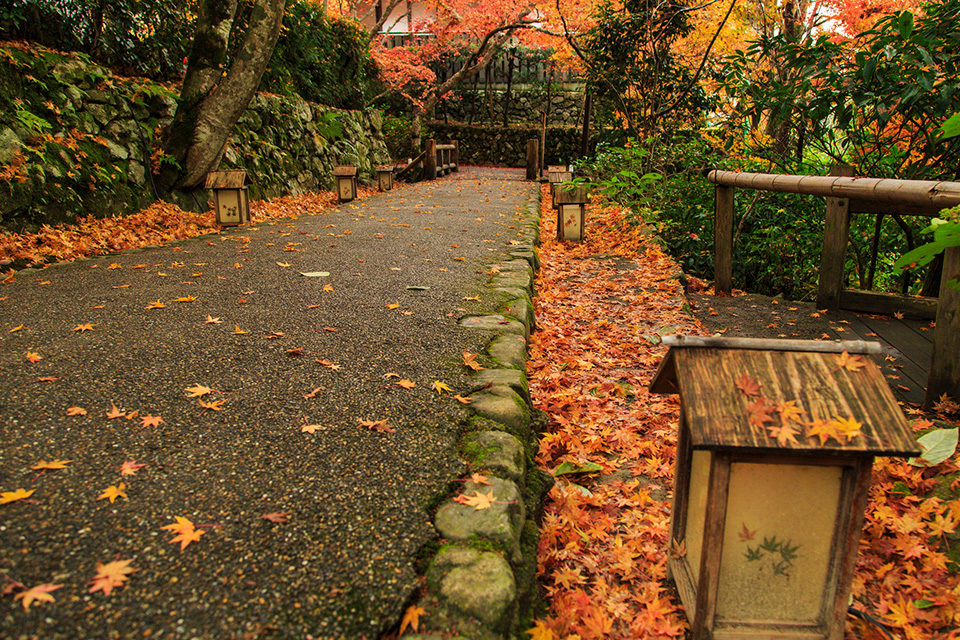 It is the Buddha music originate Bodhimanda , the houses of monks in Shorinin Temple with 800 years history. The symbol of courtyard is a giant pinus parviflora of Fuji Mountain. The tree is 700 year old and the red leaves around the courtyard are also beautiful. In the garden, people can enjoy happy tunes of suikinkutsu (Japanese garden ornament and music device), tea and sweets wagashi at the same time.
Shorinin
There is reputed as the"Origin of Japan Music". It was built by 2 monks of Tiantai: Kenshin and Honen Shonin in 1186AD (Bunji 2 years). In this important Japanese cultural property Bonsho (the temple bell), falling red leaves are everywhere. Here tourists can learn the sweeping victory of red leaves in Kyoto.